The following article was first published in Shakespeare Magazine, Launch Issue, 23rd April, 2014 http://issuu.com/shakespearemagazine/docs/shakespeare_magazine_01.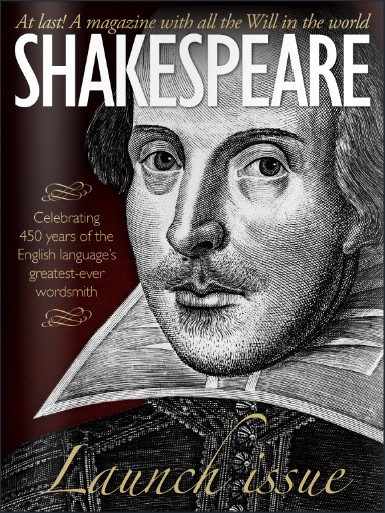 The relationship between Shakespeare and Bollywood is much deeper than a few adaptations and appropriations. When we think of Shakespeare in Bollywood we think of adaptations such as Angoor [Grapes] (1982), Qayamat Se Qayamat Tak [From Doom to Doom] (1988), Maqbool (2003) and Omkara (2006). We might include Shakespeare themed movies to the list such as Shakespeare Wallah (1965) or The Last Lear (2007). The Bard, however, is embedded in the very dialogue and imagery of Bollywood right from its inception due to the roots of Hindi cinema in the Parsi theatre tradition which freely borrowed from European, Persian and Sanskrit sources. After the 1950s, the Bengali literary tradition resulted in several faithful translations and adaptations of Shakespeare, which, in conjunction with the inspiration of Hollywood Shakespeare films, has led to more complex adaptations of Shakespeare in Bollywood in recent years.
1. Every big story in the Hindi film industry is from Shakespeare.
Naseeruddin Shah, a veteran Bollywood actor who has played Shakespeare on stage and on screen claimed: 'The roots may look lost but every big story in the Hindi film industry is from Shakespeare.' This may be an oversimplification of sources but Bollywood not only abounds in sly and unexpected references to popular Shakespeare dialogues and characters, but in common themes and devices such as twins separated at birth, cross dressing characters, star-crossed lovers, characters falling in love with messengers, the wise fool, the tamed Shrew and the mousetrap device.
2. Bollywood Shakespearean films are heavily influenced by Hollywood adaptations of Shakespeare.
Several early Shakespearean adaptations in Bollywood were copies of Hollywood adaptations such as Kishore Sahu's 1954 Hamlet, which was a shot-by-shot imitation of Olivier's 1948 Hamlet. The 1947 Romeo and Juliet starring Nargis as Juliet, was a copy of the Hollywood version with Norma Shearer. In recent years, the Rani Mukherjee starrer Dil Bole Hadippa! (2009) was a loose copy of She's the Man (2006) based on Twelfth Night. Sanjay Leela Bhansali's Ram Leela (2013) also owes more to Baz Luhrmann's Romeo + Juliet (1996) than to Shakespeare.
3. The most popular plays in Bollywood are Romeo and Juliet, The Taming of the Shrew, The Comedy of Errors, The Merchant of Venice and Hamlet.
To take the example of just one play, there are three versions of Hamlet in the Parsi theatre tradition: Dada Athawale's Hamlet or Khoon-e-Nahak [The Unjust Assassination] (1928), Sohrab Modi's Khoon-ka-Khoon [Blood for Blood] or Hamlet (1935) and Kishore Sahu's 1954 Hamlet. Eklavya (2007), the under-production untitled film by gay rights activist film maker Onir, the under-production Haider by Vishal Bhardwaj, as well as another planned adaptation to be directed by Tigmanshu Dhulia starring Hrithik Roshan, are also based on Hamlet.
4.The first Shakespearean adaptation on the Hindi film screen was Savkari Pash (1925) directed by Baburao Painter based on The Merchant of Venice.
This film was a social melodrama in the realist tradition and dealt with money lending, a problem that ruined countless illiterate, poor farmers. The audience, more accustomed to escapist mythological fantasies and historical love stories, did not appreciate the strong dose of realism and the film did not do well. However, the shot of a dreary hut photographed in low key accompanied by a howling dog in this film is regarded as one of the most memorable moments of Indian cinema to date.
 5. Angoor (1982) is the best known adaptation of The Comedy of Errors on film in the world.
The largest number of adaptations of The Comedy of Errors on film have been undertaken in India. There are three from Hong Kong, two from the United States and one each from Russia and Mexico. In contrast, there are six known adaptations of this play on film in India and three more under production. Of these, Angoor is the best known, both in India and in the world. This is also one of the first Shakespearean adaptations in India to be transposed on to a modern Indian setting.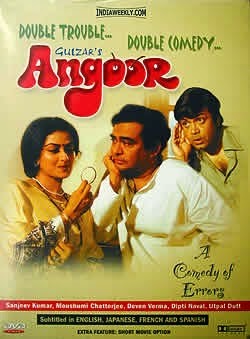 6. Qayamat Se Qayamat Tak(1988), now one of the best known adaptation of Romeo and Juliet in Bollywood, was originally scripted with a happy ending. 
Nasir Hussain, who wrote the basic story of QSQT thought that audiences in Bollywood would not accept sad endings, especially in a love story. Tragic endings for protagonists are uncommon in Bollywood. However, Mansoor Khan, Nasir's son and first-time director, felt very strongly about an ending where the lovers die and thought that giving them a happy ending would ruin the integrity of the story. He managed to convince his father and an alternate tragic ending was shot. The film ended up being a superhit.
7. Karz (1980), and its remake Om Shanti Om (2007), used the Mousetrap Device from Hamlet.
The Mousetrap Device, or the play-within-the-play, helps Hamlet test the Ghost's accusation against Claudius. Karz and Om Shanti Om deal with a popular Bollywood theme – rebirth. Instead of the ghost, it is the protagonist who is killed in these two films, who later returns and uses the Mousetrap Device to 'catch the conscience' of the killer. The Shakespearean influence in these two commercially popular films is completely unacknowledged but the Hamletian echoes are obvious to anyone familiar with the play, or the several adaptations of Hamlet in Bollywood.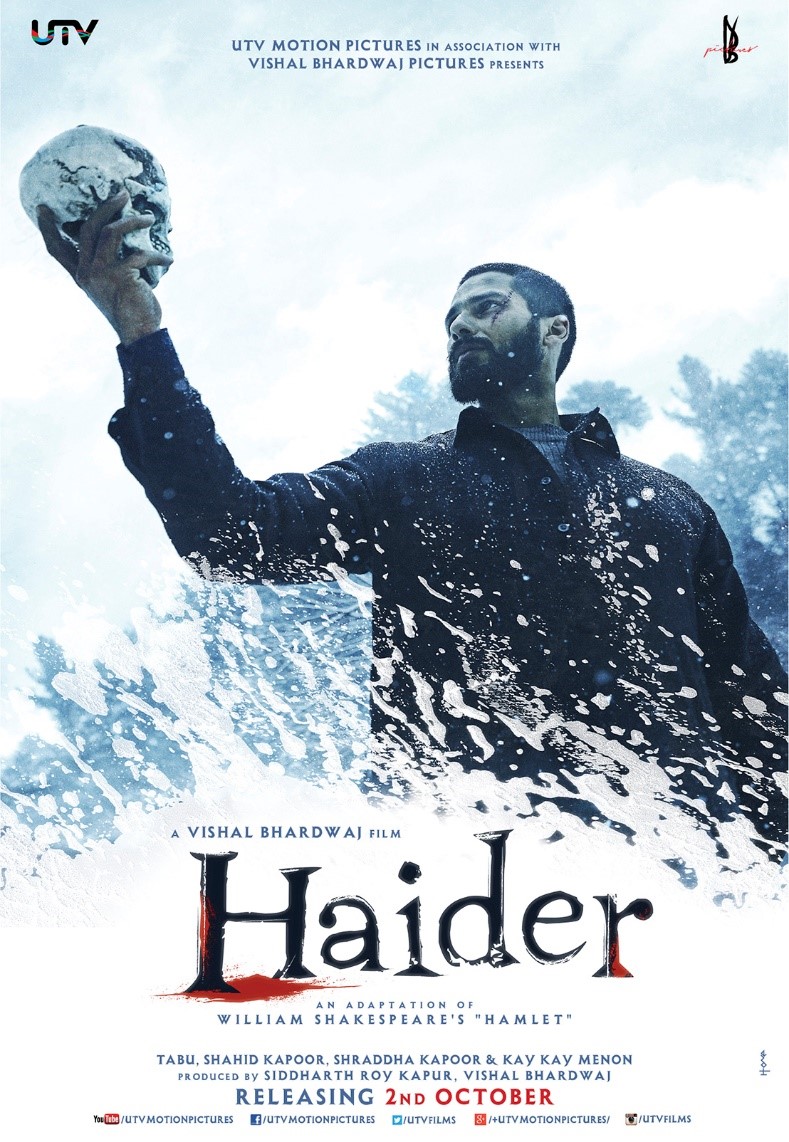 8. Vishal Bhardwaj is the first Indian film maker to attempt a Shakespeare trilogy with Maqbool (Macbeth), Omkara (Othello) and Haider (Hamlet).
There have been several adaptations of Shakespeare on film in India. The most well-known ones in recent times in Bollywood are Maqbool (2004) and Omkara (2006) which have achieved critical and commercial success across several countries. Vishal Bhardwaj is the first director to attempt a Shakespearean Trilogy, following in the footsteps of film makers such as Lawrence Olivier, Orson Welles, Kenneth Branagh, Gregory Kozintsev and Akira Kurosawa. His Haider is in its final stages of production.
9. Amitabh Bachhan's father, Dr. Harivansh Rai Bachhan was the first to translate Macbethand Othelloin verse in Hindi.
There were several detailed translations of Shakespeare in Hindi prose since the first adaptation of The Merchant of Venice by Bharatendu Harishchandra in 1880 titled Durlabh Bandhu. These adaptations, other than Indianising the names of people or places, faithfully follow the original text and were meant for reading rather than presentation on stage; they often lacked colour or rhythm. Dr. Bachchan's Macbeth and Othello, published in 1956 and 1958 respectively, however, were the first translations in verse and have been performed several times.
10. Many commercial Bollywood films which are not adaptations of Shakespeare also 'slip in' Shakespeare references.
Shakespeare has seeped into the very idiom of Bollywood and we can find reference to it in unexpected places. In Deewar [The wall] (1975) for instance, the mother disapproves of her son's nefarious doings and tells him that 'all the water in the world cannot wash your hands clean of your sins'. The popular comedic villain Ajit has a nefarious way of getting rid of his victim in a movie and tells his henchman: 'Give him the Hamlet poison, he'll continue to be lost in a haze of to be or not to be!'